What to eat when you have the flu
What to eat when you have the flu. If you find yourself stricken with the flu, it can be difficult to know what to eat. After all, your body needs energy and nutrients in order to recover, but the food may feel unappealing when you're dealing with nausea and other flu symptoms.
However, choosing the right foods can help you get through this challenging time and speed up your recovery. Some good options include high-carb foods like oatmeal or toast, as well as soups that contain plenty of protein and complex carbs. Additionally, plenty of fluids are essential for warding off dehydration, so be sure to drink lots of water or herbal tea throughout the day. With these tips in mind, you'll be able to eat nutritiously even when you're feeling under the weather.
Cold and flu symptoms
Cold and flu symptoms can vary depending on the virus causing the infection. However, there are some common symptoms that are generally seen in both colds and the flu. These include a runny nose, sore throat, cough, and fever. Body aches and fatigue are also common and can make it difficult to perform everyday tasks.
In severe cases, pneumonia and other serious complications can develop, so it is important to seek medical attention if these symptoms occur. While there is no cure for colds or the flu, there are treatments that can help to ease symptoms and shorten the duration of the illness. Over-the-counter medications such as ibuprofen and acetaminophen can help to relieve pain and reduce fever.
Decongestants and antihistamines can also be helpful in relieving a stuffy nose and reducing coughing. Drinking plenty of fluids and getting rest is also important for recovery. By understanding the symptoms of colds and the flu, you can take steps to protect yourself from these viruses and get the treatment you need to recover quickly.
9 Foods you should eat
When you have the flu, your body needs plenty of rest and fluids to fight off the infection. In addition, there are some specific nutritious foods that can help you recover more quickly. Here are a few of the best options: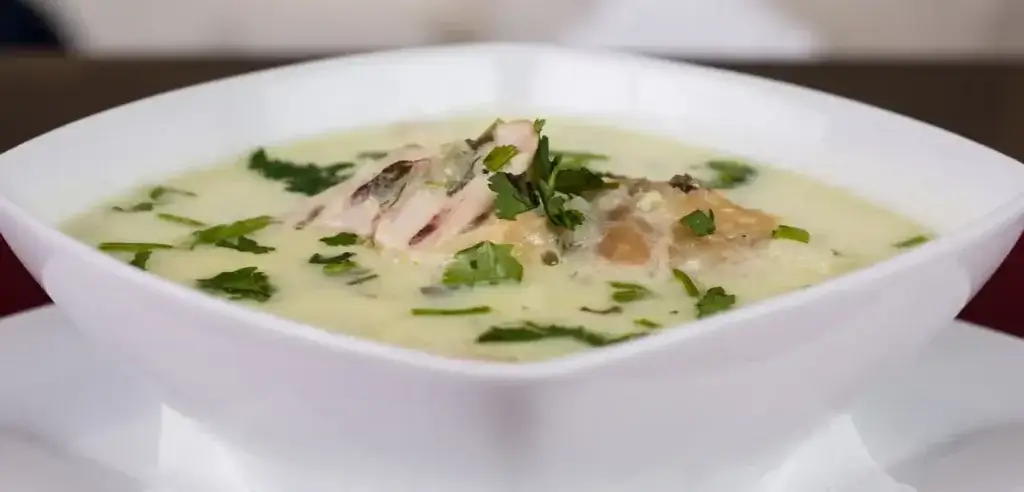 1. Chicken soup:
Hot Chicken soup has been shown to be helpful in treating the flu. It contains nutrients that can help to boost the immune system, and it also helps to thin mucus so that it can be more easily cleared from the respiratory tract.
2. Oatmeal:
Oatmeal is a good source of complex carbohydrates, which can help to increase energy levels when you are feeling fatigued. It also contains soluble fiber, which can help to reduce gastrointestinal symptoms such as diarrhea.
3. Green leafy vegetables:
Leafy greens are rich in vitamins and minerals, including vitamins C and E, which are both important for immunity. They also contain phytochemicals that may help to reduce inflammation.
4. Citrus fruits:
Citrus fruits are an excellent source of vitamin C, which is essential for immunity. They can also help to reduce congestion and make mucus easier to clear from the respiratory tract.
Garlic contains sulfur compounds that have antiviral and antibacterial properties. It may also help to improve circulation and reduce inflammation. Rich in nutrients like zinc and vitamin C, eating garlic can help to boost your immune system and fight off infection. Plus, its antimicrobial properties make it a great choice for dealing with stomach issues that often accompany the flu.
6. Bananas:
Bananas are a good choice because they are high in potassium and vitamin C. It also has a lot of dietary fiber, which can help you stay hydrated and reduce the chance of constipation. They are also, packed with electrolytes and simple sugars that can help you feel better.
7. Yogurt:
Yogurt contains beneficial bacteria that can help promote a healthy digestive system and assist in fighting off the flu virus. The probiotic bacteria found in many types of yogurt can help to support immune function and regulate GI tract health. And because it is easy to digest, yogurt will not put undue strain on your weakened system. It is an excellent source of protein, calcium, probiotics, and other key nutrients. It can also be soothing for a sore throat or other flu-related symptoms.
8. Ginger:
This powerful root has been shown to help reduce inflammation and relieve nausea, making it an excellent choice for when your stomach is unsettled. In addition, ginger contains antiviral compounds that can help to boost your immune system and fight off infection.
With its powerful anti-inflammatory properties, ginger can help to soothe the soreness of your throat and relieve congestion in your sinuses. Additionally, ginger contains a range of nourishing nutrients that support immune function and energy levels. So if you need some extra help getting through the flu, turn to some ginger for a boost of healing power.
9. Broth
Warm broth from beef, chicken, or vegetables can help to keep you hydrated and ease a sore throat. Additionally, its high levels of protein and vitamins make it an excellent source of nourishment while your body is trying to fight off infection. So if you want to feel better fast when you have the flu, reach for some delicious homemade or store-bought broth and start healing from within.
Staying hydrated
When you have the flu, it is important to stay hydrated. However, not all fluids are created equal. Here are some of the best choices to keep you hydrated and help ease your symptoms: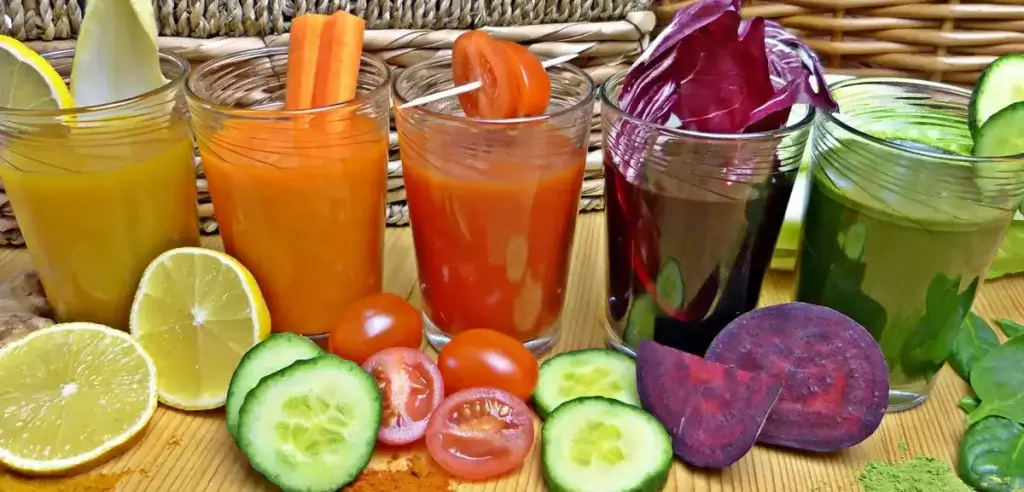 Water:
Water is essential for all of our bodily functions, and it is even more important when you are sick. It helps to flush out toxins and keep your mucous membranes moist, which can help reduce congestion.
Hot Tea:
Tea contains antioxidants and other compounds that can help to boost your immune system, while soothing achiness and thinning mucus to help clear your nasal passages. Additionally, hot herbal tea can be deliciously fortified with honey to provide relief for a sore throat. Whether you prefer green, ginger, or oolong teas, there are plenty of options to choose from when looking for the perfect drink to help alleviate the symptoms of the flu.
Fruit juice:
Fruit juice contains vitamins and minerals that can help you recover from the flu. It helps to soothe inflammation and reduce fevers, symptoms that are all too common in the midst of a bout of influenza virus infection. Furthermore, drinking fruit juice on a regular basis can help strengthen your immune function against future infections, making it an all-around excellent choice when battling the flu. However, avoid juices that are high in sugar, as they can hinder your recovery.
Vegetable Juice:
Another thing to drink when you have the flu is veggie juice. Packed with nutrients like Vitamin C and vitamin A, this beverage will provide your body with all of the fuel it needs to fight off infection and recover quickly.
Sports drinks:
Sports drinks replenish electrolytes lost through fever and sweating. They can also help to rehydrate you quickly when you sweat, making them a great way to stay energized and boost your immune system. Additionally, many sports drinks contain antioxidants and other immune-boosting ingredients, which can further enhance your recovery from the flu.
What should you Not eat when you have the flu
When you have the flu, there are a few foods that you should avoid at all costs. For one thing, sugary foods such as candy, soda, or processed sweets can actually make your symptoms worse by suppressing your immune system and causing blood sugar spikes.
Additionally, highly acidic or spicy foods can irritate your already-sensitive throat and digestive tract, worsening your nausea and discomfort. Lastly, certain drinks like coffee and alcohol should also be avoided when you have the flu, as they can dehydrate you and cause further complications.
Overall, it is best to focus on eating soothing and hydrating foods like broths and smoothies when you are experiencing flu-like symptoms. In this way, you can minimize unpleasant symptoms in order to regain your health more quickly.
How proteins help the immune system
Proteins are one of the building blocks of life, and they play a crucial role in keeping the immune system functioning properly. In particular, proteins provide key nutrients to support various stages of immune function, from early recognition of invaders to fully-activated cellular responses.
Many proteins work to protect our bodies from pathogens and other foreign agents, acting as barriers or signaling cells to attack. For example, antibodies are specialized proteins that help to recognize and neutralize bacteria and viruses. Other important proteins include lymphocytes, which detect changes in skin cells or tissue and trigger immune responses when needed, and cytokines, which serve as mediators for inflammation and immunity.
Overall, protein-based mechanisms are critical for keeping our immune systems healthy and strong. Whether it is preventing infection or fighting an existing infection, the body relies on these vital molecules to protect itself against disease and illness. So if you want to stay healthy, be sure to eat plenty of protein-rich foods.
Final thoughts
To prevent catching the flu, it is important to stay up-to-date on all your vaccinations and to practice good hygiene habits, such as washing your hands regularly and avoiding contact with sick individuals. If you do happen to catch the flu, it is important to seek medical attention right away so that you can get the proper medication and care to help you recover more quickly.
When trying to manage your symptoms while you are sick, it is important to eat a healthy, balanced diet that will provide your body with the nutrients it needs to fight infection. Some foods that are especially beneficial when you have a cold or flu include ginger tea, hot soups, citrus fruits, and garlic. With these tips in mind, you can reduce your risk of getting sick this winter season and recover quickly if you do catch one of the many strains of the flu virus.
FAQs
By NutriWins team